The Best Hikes in Your Region
May 31, 2022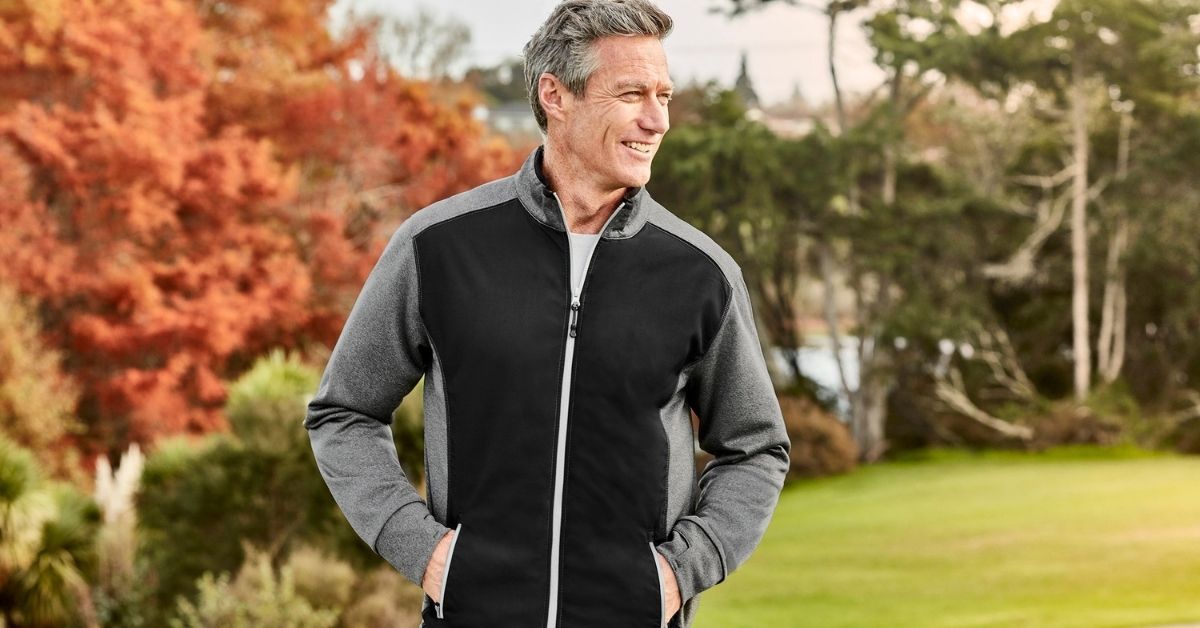 Whether you're a veteran hiker or new to the great outdoors, there are plenty of different trails to explore, and Canada has some of the best hikes in the world (ok, we might be a little biased!). From rugged coastlines, amazing wildlife, and stunning views you can't see anywhere else in the world, there's something for everyone no matter where in the country you are.
It's time to get out and explore our beautiful country on foot. Here are the best hikes based on your region.
British Columbia
Wapta Falls Trail
This easy trail is for hikers of all experiences. The 4.8-kilometres it takes to reach the falls is kid and dog friendly, with your destination offering breath-taking views. Make sure to bring a waterproof jacket as some of the mist from the waterfall can leave you soaked!
Garibaldi Lake Trail
A moderate, 18.2-kilometre hike is what you'll find at the beautiful Garibaldi Lake. Although this hike should take about 5 hours, make sure to factor in extra time for sightseeing! These sights include glacier backdrops, alpine scenery and the area is full of waterfalls and meadows. If you're up for more, you can choose to do an overnight journey through the Garibaldi Provincial Park including Panorama Ridge or Elfin Lakes.
The West Coast Trail
This hike is a multi-day challenge for avid hikers! The 75 kilometres span part of the ancient paths and paddling routes used for trade and travel by first nations. The hike includes over 100 ladders which hikers must climb with their pack, deep mud to wade through, fast-flowing hip-deep water to cross and battling against whatever weather is produced – which is usually wind and rain! This one definitely isn't for the faint-hearted.
Alberta
Johnston Canyon Upper and Lower Falls – Banff National Park
A family-friendly 2.5- or 5-kilometre hike with amazing waterfall views. Two different trails make up this area – the Johnston Canyon Lower Falls which is the shorter of the two and the Johnston Canyon Upper Falls. In winter, be sure to bring grips and poles as the area and falls freeze over causing it to be slippery.
Plain of Six Glaciers – Banff National Park
If you're after a little bit more of a challenge, you can try out the Plain of Six Glaciers in Banff National Park. This 10.6-kilometre hike begins at the beautiful Chateau Lake Louise and will take a good 4-5 hours to complete, so best to set aside the day. About halfway through the hike, there is a neat little Swiss-built tea house which is a great spot to grab a coffee, scone or sandwich to fuel you for the rest of your experience.
The Skyline Trail – Jasper National Park
For the more experienced hikers who want to experience a stunning hike above the treeline, this one might be for you! The stunning views of the mountains and the opportunity to see wildlife up close are something not to be missed. This 44-kilometre hike takes 2-3 days, but this trail is one of the premier backpacking trails in the Rockies, and there are several campgrounds to accommodate your overnight stay.
Saskatchewan
Candle Lake Elk Pens
Beginner hikers will love this easy trail. The 2.5-kilometre journey takes you to the historic elk pens, which were once used to round up elk herds so they could be transported elsewhere in the province.
Meadow Lake Provincial Park
This 6.5-kilometre hike loops around Raspberry Lake, where you can get the opportunity to spot wildlife up close. The lake is also filled with trout, so it's great if you wanted to stop and practice your fishing. There's a shorter loop as well if you're on a tight schedule.
Nut Point Hiking Trail - Lac La Ronge Provincial Park
The Nut Point Hiking Trail is a fantastic way to discover the best of what's on offer in northern Saskatchewan and the Canadian Shield. Although the 30-kilometre journey isn't necessarily steep, there are many rocks along the way that need to be climbed over and some slippery sections which will need extra caution. If you hike to the end of the peninsula, you'll be greeted by some stunning views where you can pitch a tent and stay the night.
Manitoba
Assiniboine Park Loop
This short 4-kilometre loop is the perfect trail for families or those who aren't fans of more traditional hikes. The trail loops around Assiniboine Park – home to the zoo where polar bears reside. This experience also features a pond, playground gardens and more with part of the trail following along the Assiniboine River. Not one to miss!
Moon Lake Trail
With the potential for muddy conditions across this 9.3-kilometre trail, be prepared to watch your step! On your hike you'll cross several streams, pass through a meadow and have the chance to see bears, moose, deer and unique birds. Remember to pack your camera!
Gorge Creek Trail
A little more difficult at 12.8-kilometres, the Gorge Creek Trail runs through Riding Mountain National Park. Your eyes will be spoilt by the beautiful scenery which includes forests, slopes, and streams. Dogs are welcome but must be kept on a leash.
Ontario
Middlebrun Bay - Sleeping Giant Provincial Park
Another easy must-do trail is the Middlebrun Bay Trail. This easy 4.2-kilometre hike takes you to a secluded sandy beach and wetland full of plants that only grow in this type of habitat. There's plenty of wildlife to be seen on this route too.
Bruce Trail - Toronto Section
One of the most famous hiking trails in Canada is the Bruce Trail, which covers over 900km of hiking trails from Niagara to Tobermory. There are plenty of shorter hikes within this trek, one of them being the 50-kilometre part of the Bruce Trail, which can take several hours or a couple of days, depending on your skill level. You can find out more about this section of the trail here.
La Cloche Silhouette Trail - Killarney Provincial Park
This 100-kilometre hike isn't for the faint-hearted. Taking 7-10 days to complete it is one of the most rugged trails in Ontario, but features some amazing views of lakes, streams, hills, and forests. There are 54 campsites along the way where you can pitch a tent – keep a lookout for the wildlife along the way!
Quebec
Pingualuit Crater (Parc national des Pingualuit)
The only difficult part of this easy 2.5-kilometre hike is getting to it! The Pingualuit Crater has been documented as a geographically mesmerizing place you simply have to see. Formed by a meteorite crash 1.4 million years ago, this is something you need on your bucket list.
Mont Saint Alban
This intermediate 8-kilometre hike should take you about a few hours to complete. Climbing to the top, you'll find an observation tower 928 feet in altitude that gives you stunning views of the sea and cliffs below.
Deux-Criques Trail - La Mauricie National Park
This tough 17-kilometre trek is well worth the early start! As you go on your 7-8 hour journey, you'll discover the scenic Ruisseau du Fou falls along the way. It's important that you only attempt this hike if you are physically fit and carrying the proper equipment.
Nova Scotia
Slapfoot Trail - Kejimkujik National Park
An easy 6.4-kilometre trail for the whole family is the Slapfoot Trail in Kejimkujik National Park. This walk gives you amazing views of the lakeshore in every direction. It is also a multi-use trail, so you may meet bikers or horseback riders along the way.
Cape Split Trail
A 4-5 hour 16-kilometre hike (8 each way) where the destination will leave you speechless! The trail ends with a magnificent view of the Spires: rock formations that burst out of the ocean in tall, cylindrical fashion. If you want to make a day of it, pack a picnic lunch to enjoy on the cliffs before heading back.
Cape Chignecto Coastal Loop
If you're wanting to recharge in nature, this difficult 53-kilometre hike along the coastline may be just what you're after. This trek will take around 3-4 days to complete, covering some dangerous coastline but with rewards well worth it. The trail varies from peaceful parts through maple trees, to climbing some of the highest peaks in Nova Scotia. A must for avid hikers.
New Brunswick
Dickson Falls - Fundy National Park
Sometimes, it's the simple things in life, and this 1.5-kilometre loop is no exception. This easy trail leads to the most photographed waterfall in the park, along with a stream full of moss-covered rocks. A bucket list must.
Fundy Trail
The Fundy Trail is a beautiful 10-kilometre hike with dozens of lookouts, beaches, and a 15-metre waterfall. With so much to explore, this hike can be broken up or extended as you please. Dogs are allowed but must be kept on a leash.
Fundy Footpath
If you're wanting a bit more than the Fundy Trail, how about trying the Fundy Footpath? This 41-kilometre linear wilderness trail is a multi-day hike that has been named one of the top 50 hiking trails in the entire world! You'll enjoy rugged cliff and beach views overlooking the Atlantic Ocean.
Prince Edward Island
Greenwich Dunes Trail
This 4.8-kilometre walk can take anywhere from 60-90 minutes to complete. You'll pass through old farmland, thick forest and across Bowley Pond on a floating boardwalk. Your view of the dunes will constantly change so there's never a dull scenic moment.
Beck Hiking and Mountain Biking Trail
Whether you want to hike it or bike it, the Beck Trail has something for those after a little more. Choosing either the red 4.6-kilometre loop or blue 5.4-kilometre loop, choose your challenge and enjoy the trail which is full of antique farming equipment, boardwalks and bridges.
Confederation Trail
How much of a challenge are you up for? Although the gradient never goes above 2%, this tip-to-tip trail coasts across the entire island for 273 km, with a multitude of spur trails that branch off the main route. Depending on how much of it you want to do will depend on whether it takes you hours or weeks to complete.
Newfoundland & Labrador
Burma Road Trail - Signal Hill
Ideal for families with kids (or even those afraid of heights!), this trail is the perfect outing. Taking about an hour to complete, the flat trail leads from the Visitor's Centre at Signal Hill to Cuckold's Cove. You can also head to Quidi Vidi after for a beer at the brewery!
Alexander Murray Hiking Trail - King's Point
If you're after a decent workout, try out the Alexander Murray Hiking Trail. Your calves will be on fire after completing the 2,200 stairs to the top, but once you reach the top, you'll know that it was worth the burn.
East Coast Trail
Travelling from Shoal Bay to Bay Bulls, this difficult 16.3-kilometre hike can take up to 10 hours to complete. As you go, you'll play witness to striking coastlines, soaring seabirds, historic lighthouses and a freshwater geyser. Pack the camera – you're going to need it for this one!
Yukon, Nunavut & NWT
Fish Lake Trail
This easy 7-kilometre trail will take you a maximum of 2 hours to complete, so is the perfect after-work outing when you've got daylight on your side! This trail will take you above the tree line (350 metres) and give you views of Fish Lake on one side and Bonneville Lake on the other
Lane Lake Trail - Wood Buffalo National Park
While Wood Buffalo National Park has several trails, this one is one of the more moderate ones for hikers. With a total of 13-kilometres, this trail winds mostly through boreal forest while bypassing a chain of small sinkhole lakes.
Itijjagiaq Trail - Katannilik Territorial Park
This difficult 120-kilometre trail is hard for a reason – the reason being that it is remote and full of obstacles to conquer! This varied terrain consists of deep gorges, rolling hills, waterfalls and boulder-strewn plateaus, which are home to wolves, foxes, caribou and polar bears. Be sure to register with the park so you can camp out!
Well, there you have it. If you're looking for the best hikes in Canada these are just the tip of the iceberg, with something for everyone. At Fashion Biz Canada, we know how important it is to have durable clothing for your hikes, which is why our activewear range is made to last. If you're after activewear for your next adventure, head into your closest distributor today.